Photos by Marcin Biedroń
Styling by Joanna Serwus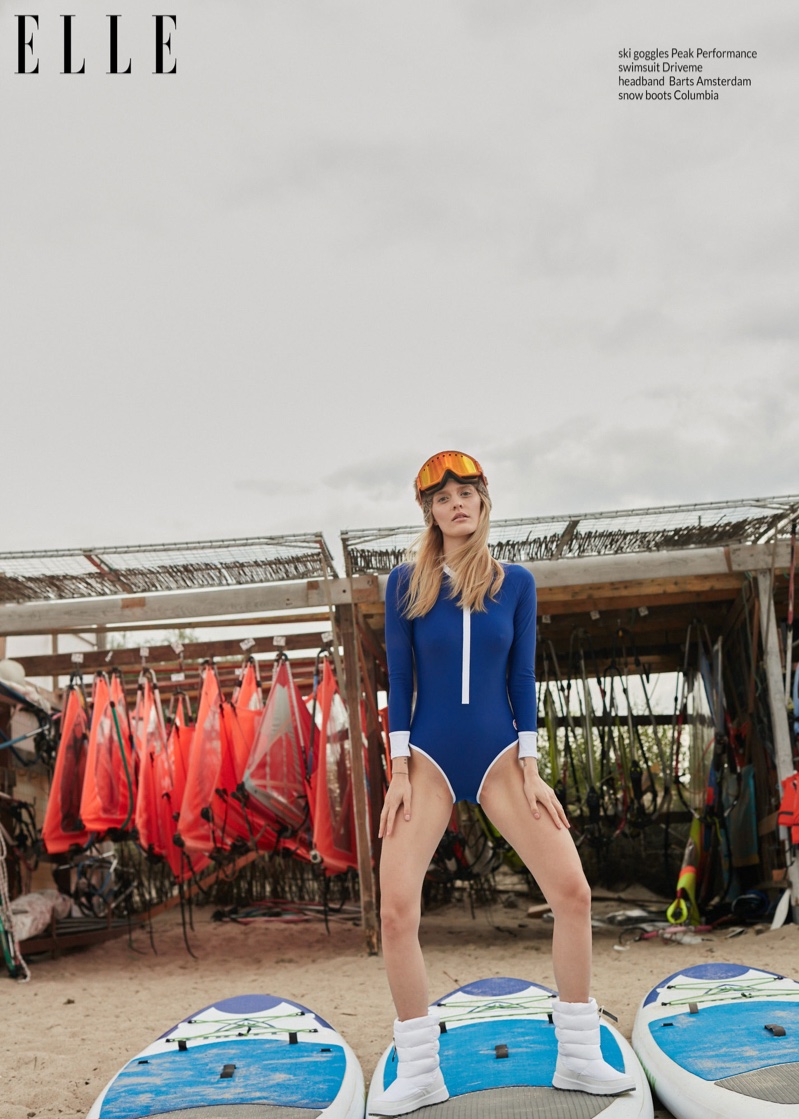 Photographer Marcin Biedroń heads to the beach for a recent issue of ELLE Bulgaria. Starring model Aly Turska, an editorial focuses on sporty looks for the cold-weather season. Monika Biedroń of A12 works on production for the shoot, which was shot at a Burgas beach.
Styled by Joanna Serwus, the blonde tries on swimsuits, long coats, winter boots, and statement sunglasses. Aly wears labels like Versace, Dior, and Polo Ralph Lauren. For beauty, Izabela Jurczak works on hair and makeup.