Photos by Jason Kim
Styling by Sleiman Dayaa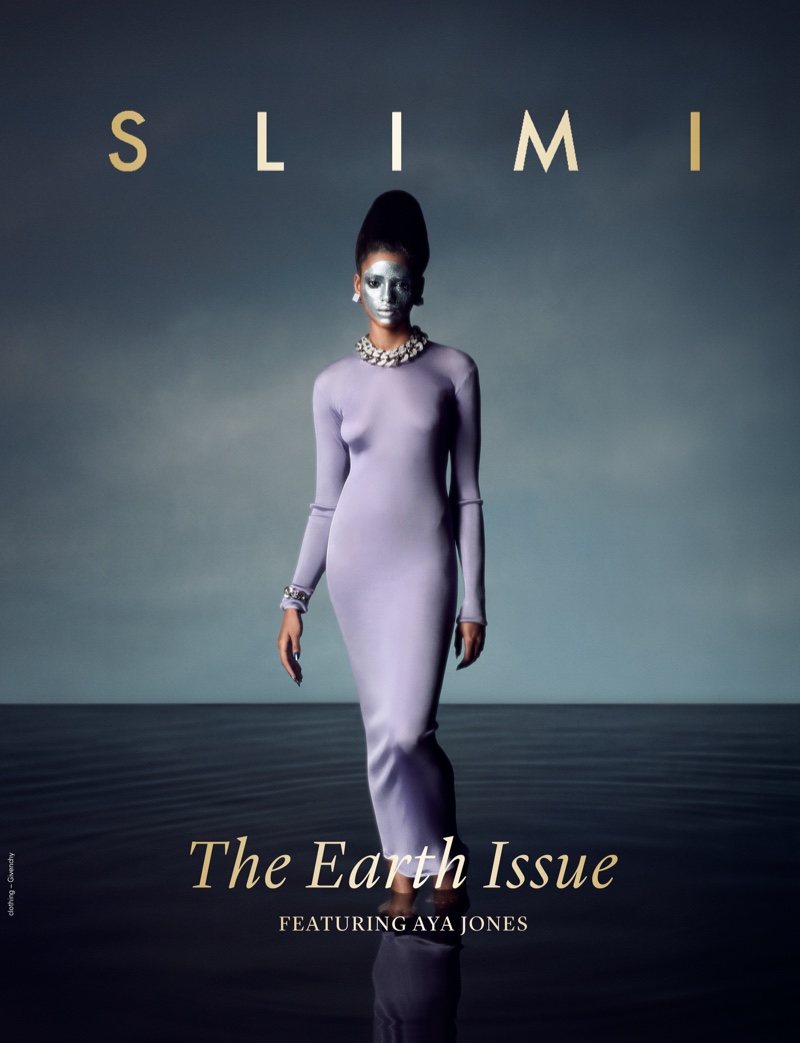 Photographer Jason Kim captures Aya Jones on the Fall-Winter 2021 cover of Slimi Magazine. The French model poses in a purple dress and jewelry from Givenchy. Inside the Earth issue, Aya wears sci-fi-inspired looks complete with metallics and avant-garde silhouettes.
Editor-in-chief Sleiman Dayaa styles the shoot with bold designs from labels like Prada, Miu Miu, and Balenciaga. Finishing her look, hairstylist Gonn Kinoshita creates a cone-shaped coif while makeup artist Ayami Nishimura paints her face with shimmering silver and green.
Griffin Stoddard works on set design for the shoot with nails by Maki Sakamoto and casting by Christian Meshesha.