Photos by Andreas Ortner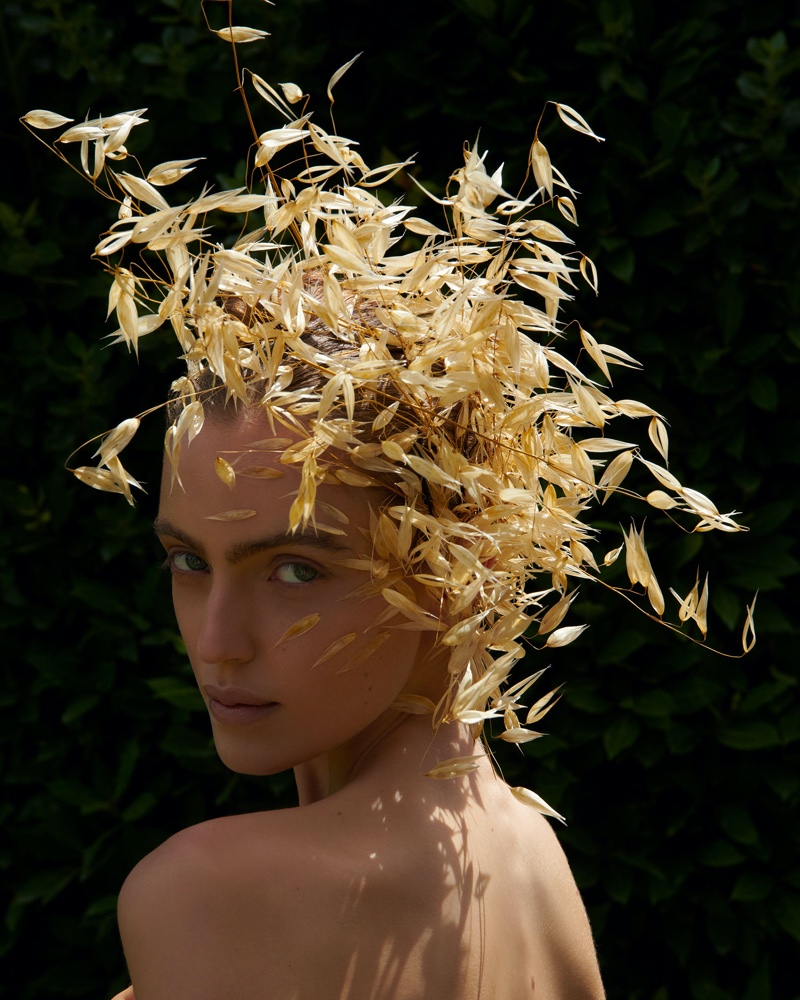 In front of the lens of Andreas Ortner, model Maria Rosa graces the pages of Vogue Portugal's November 2021, No Comments Issue. The Portuguese looker appears in a beauty editorial focusing on natural elements. Adorned with headpieces featuring flowers and blooms, Maria wows in Ortner's stripped-down portraits.
Gianluca Mandelli works on hair and makeup for the shoot. "The time has come for more action and fewer words," writes Sofia Lucas, Vogue Portugal's editor in chief, about the new issue, which includes no commentary.