Photos by Can Buyukkalkan
Styling by Ece Ogutogullari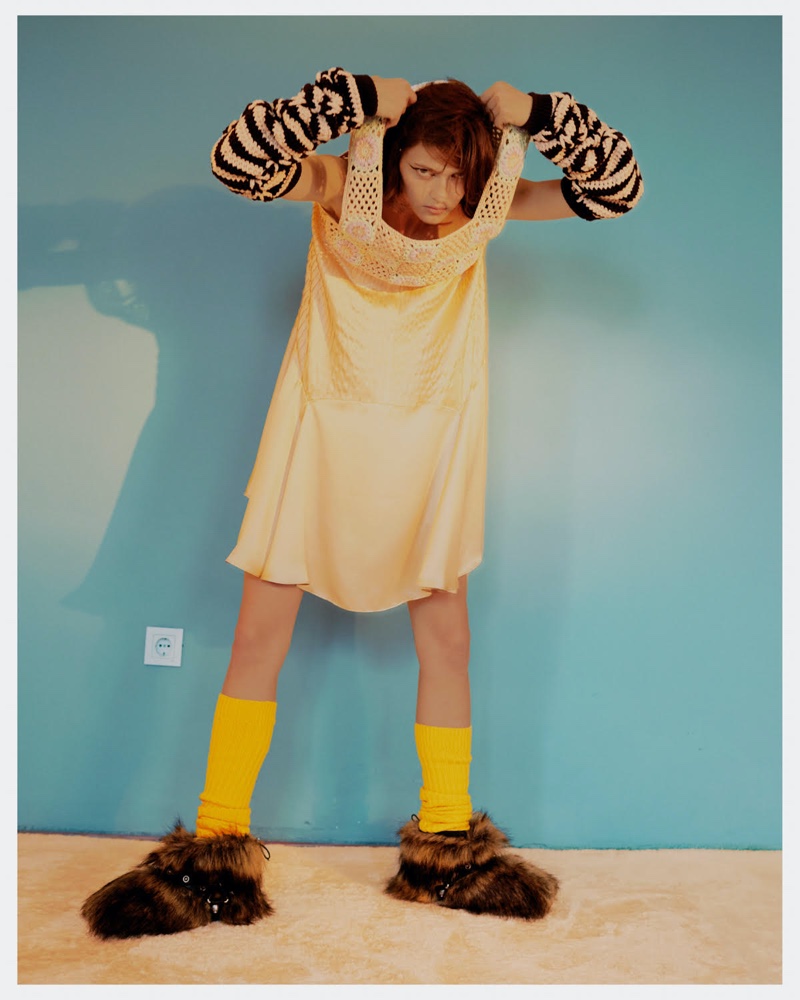 Lensed by Can Buyukkalkan, model Valerie Scherzinger poses for the November 2021 issue of Vogue Turkey. The American beauty wears a selection of eclectic fall ensembles with an editorial called Akşam Güneşinin Vurduğu Yerde or Where the Evening Sun Hits.
Buyukkalkan's images channel vintage nostalgia with soft lighting and framed portraits. Styled by Ece Ogutogullari, Valerie showcases designs including knitwear, fur shoes, and casual denim. For beauty, hairstylist Huseyin Altun works on her bob with makeup by Elcin Mutlu.